The last day of June was a bit of a different Thursday night ride than usual, with the CTC and IMPS organised Blackstone-Two-Three event taking its place. This is the second running of the event and the brainchild of Eddie Energy (some may know him by other names...) who was inspired by the Ventouxthree ride in which riders climb the Mont by 3 different routes. The first time this ride took place was last October and since the weather was pretty grim (I'm told), it was decided that the event be moved to the end of June to take advantage of the reliable and warm weather.....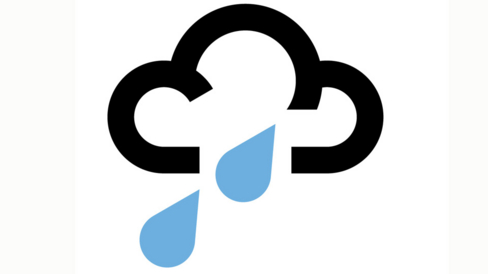 Well it wasn't to be and we set off in mild drizzle up cragg vale and split into groups of various paces. There was a slight southerly wind which basically meant that none of the 3 climbs would have a favourable wind but so be it. Once at the top of Cragg we turned left towards Ripponden and enjoyed the descent. I was riding with John Lumb (now of Condor, what a traitor...) and we took turns on the front.
Once in Ripponden we turned around at the bus stop and set off back up the hill, seeing other riders passing us on their way down. By the time we got to the top the rain had really decided to stick around and made the descent into Littleborough rather hair raising. I had to make sure my cornering was smoother than Nat King Cole just to stay upright.
The climb up Blackstone edge was starting to take it out of me a little as John Lumb upped the pace on the final third of the climb and I was 3 or 4 bike lengths behind by the time we reached the top and he managed to build on this lead (wasn't a race) all the way to the bottom as I was glad of my choice of raincoat in terms of keeping dry but regretted it in terms of aerodynamics. He eventually got to Mytholmroyd about 20 seconds ahead of me (wasn't a race). Any pubgoers then turned back around and climbed the much-further-than-you-remembered distance back to the Robin Hood Inn, where sandwiches had been laid on thanks to the organisation of Holly Norris. Due to Lumby going straight home it was left to me to collect the victory Curly Wurly.
Thanks for a great event Eddie and Holly, let's hope next time the weather is better....
Pictures taken by Eddie Energy